Regular price
Rp 131.000,00 IDR
Regular price
Sale price
Rp 131.000,00 IDR
Unit price
per
Sale
Sold out
Introducing our premium Glass Cuticle Pusher.
Elevate your manicure and achieve salon-quality results at home.
Crafted from high-quality glass, our cuticle pusher is designed to gently and effectively shape and clean your cuticles. This an update from the wooden stick in our Gewel Gel Nail Sticker kit! 

Key Features:

Gentle and Effective: The smooth glass surface of our cuticle pusher allows for precise and gentle cuticle maintenance without causing any discomfort or damage to your nails or surrounding skin.

Versatile Design: Our cuticle pusher features a dual-ended design. The curved end is perfect for pushing back cuticles and helping the Gewel Gel Nail Wrap removal process. The pointed end helps in cleaning hard-to-reach areas and removing stubborn residue.

Durable and Hygienic: Made from premium quality Czech crystal glass, our cuticle pusher is resistant to chipping, rust, or corrosion. It is also easy to clean and sterilize, ensuring optimal hygiene during each use.

Suitable for All Skill Levels: Whether you're a professional nail technician or a DIY enthusiast, our glass cuticle pusher is suitable for users of all skill levels. It simplifies the nail care routine and enhances your overall manicure experience.

Travel-Friendly: Compact and lightweight, our glass cuticle pusher comes with a sleeve and easily fits into your purse or travel kit, making it convenient for on-the-go touch-ups or manicure emergencies.

Stunning Design: With its sleek and elegant appearance, our glass cuticle pusher is not only a functional tool but also an aesthetically pleasing addition to your beauty collection. Its transparent glass handle adds a touch of sophistication to your self-care routine.
View full details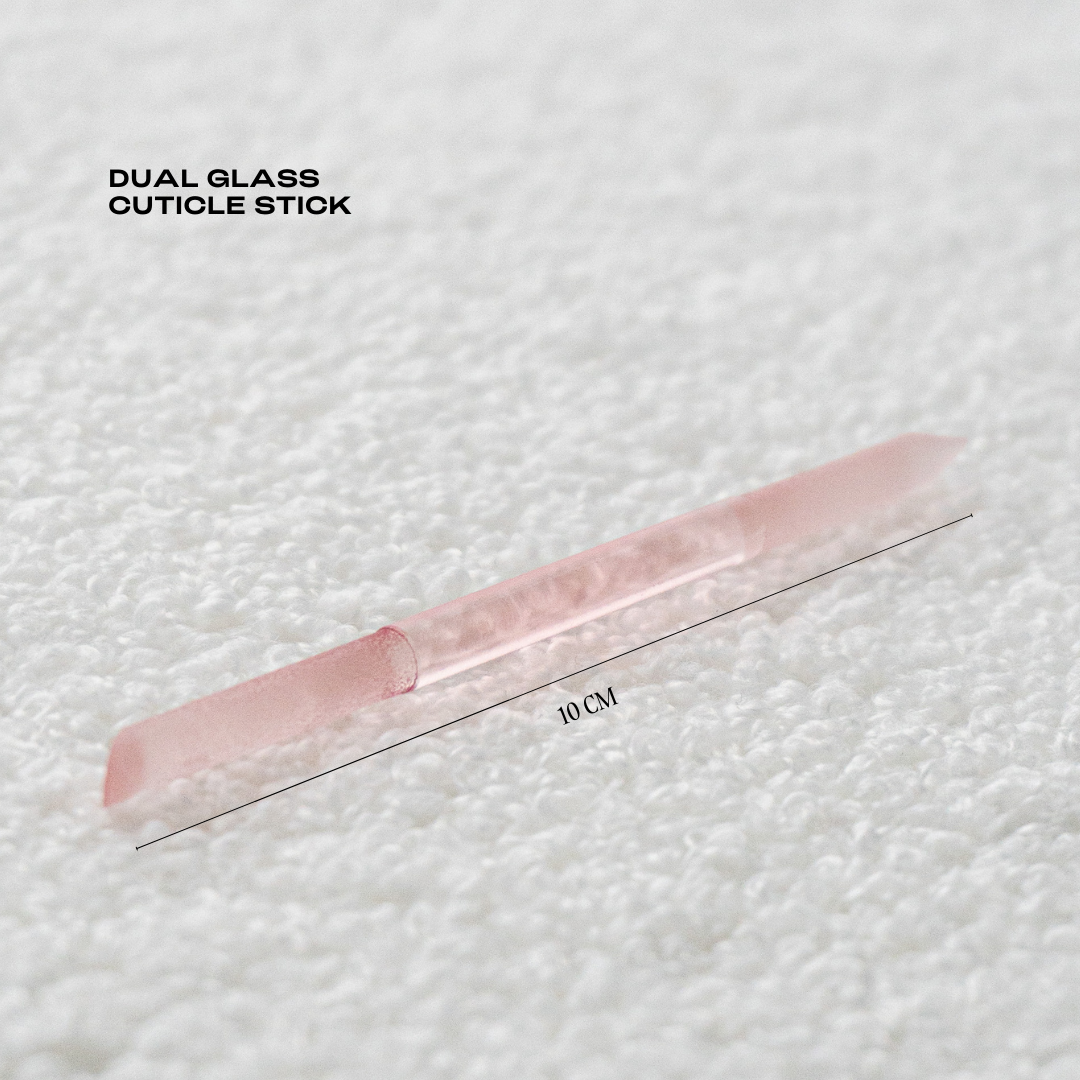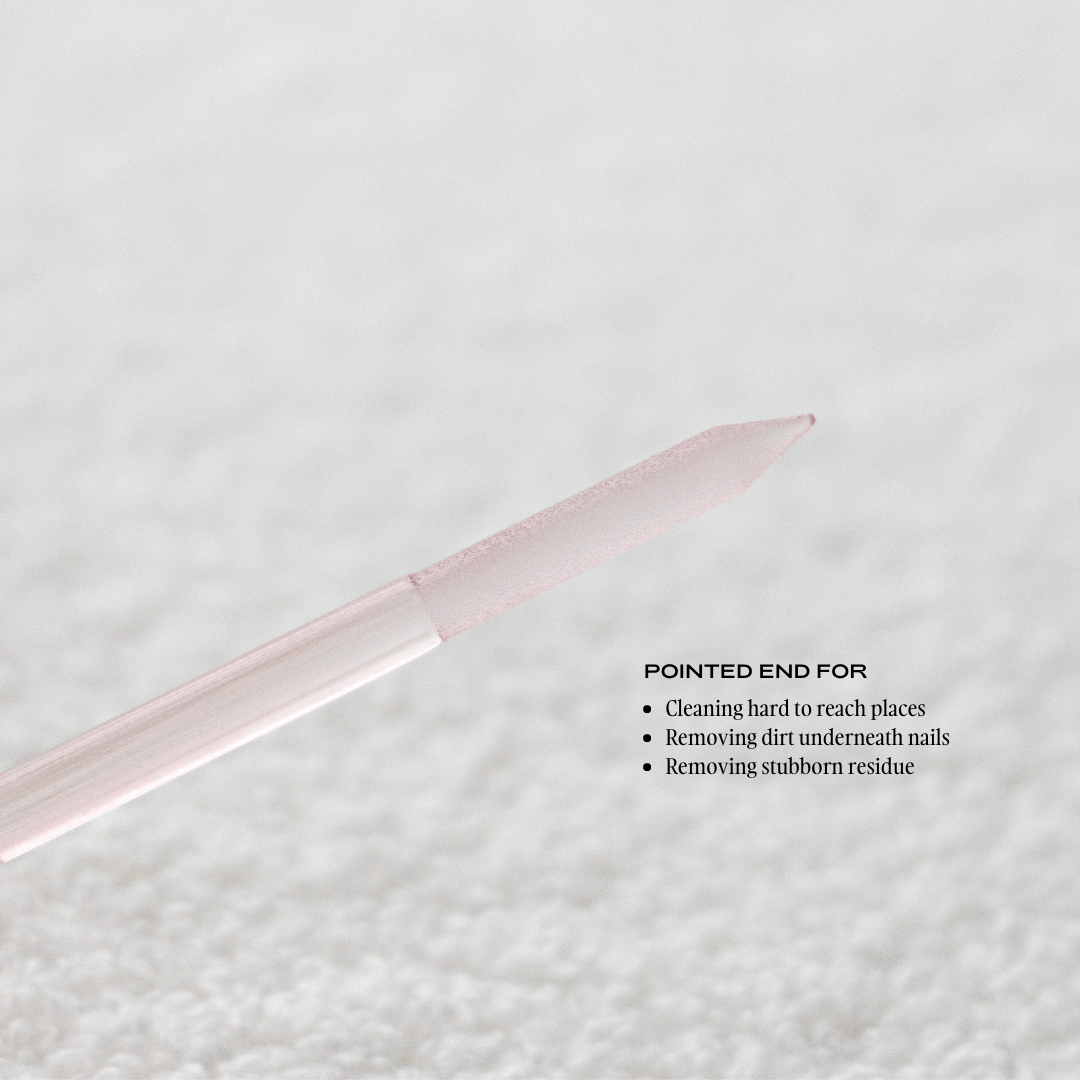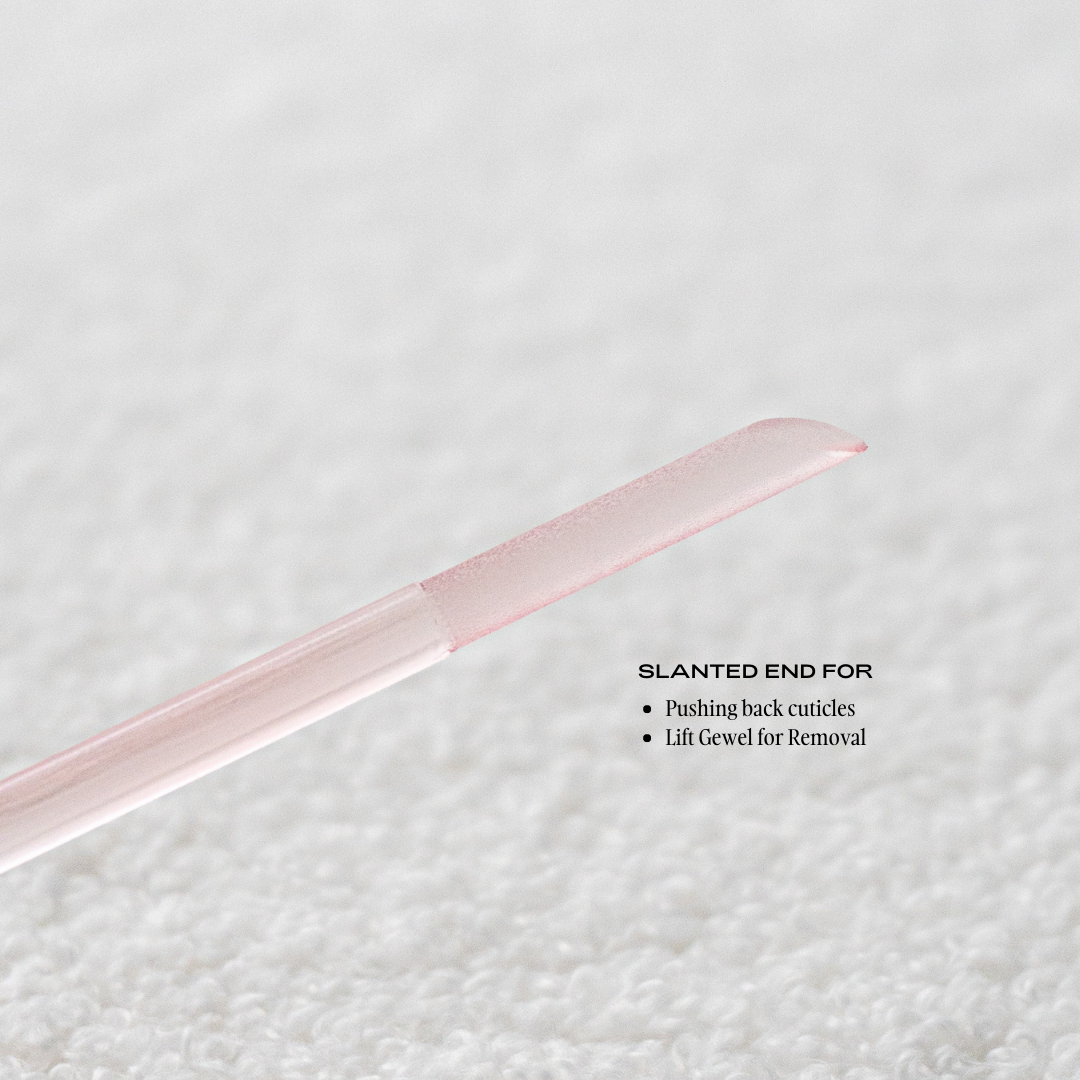 How easy to apply?
1. Prep your nails

2. Fit & Stick

3. File/Trim Excess

4. Cure & Done