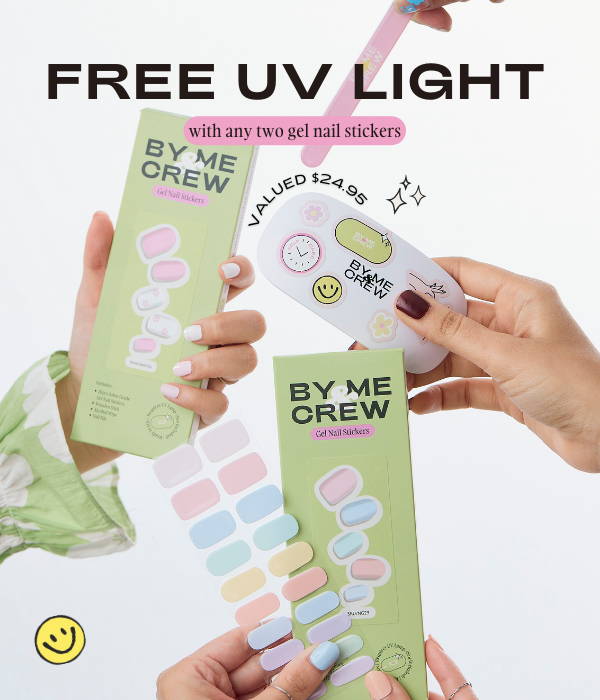 9 out of 10 agree it's easy on & easy off
10000+ SATISFIED CUSTOMERS
9 out of 10 agree it's easy on & easy off
10000+ SATISFIED CUSTOMERS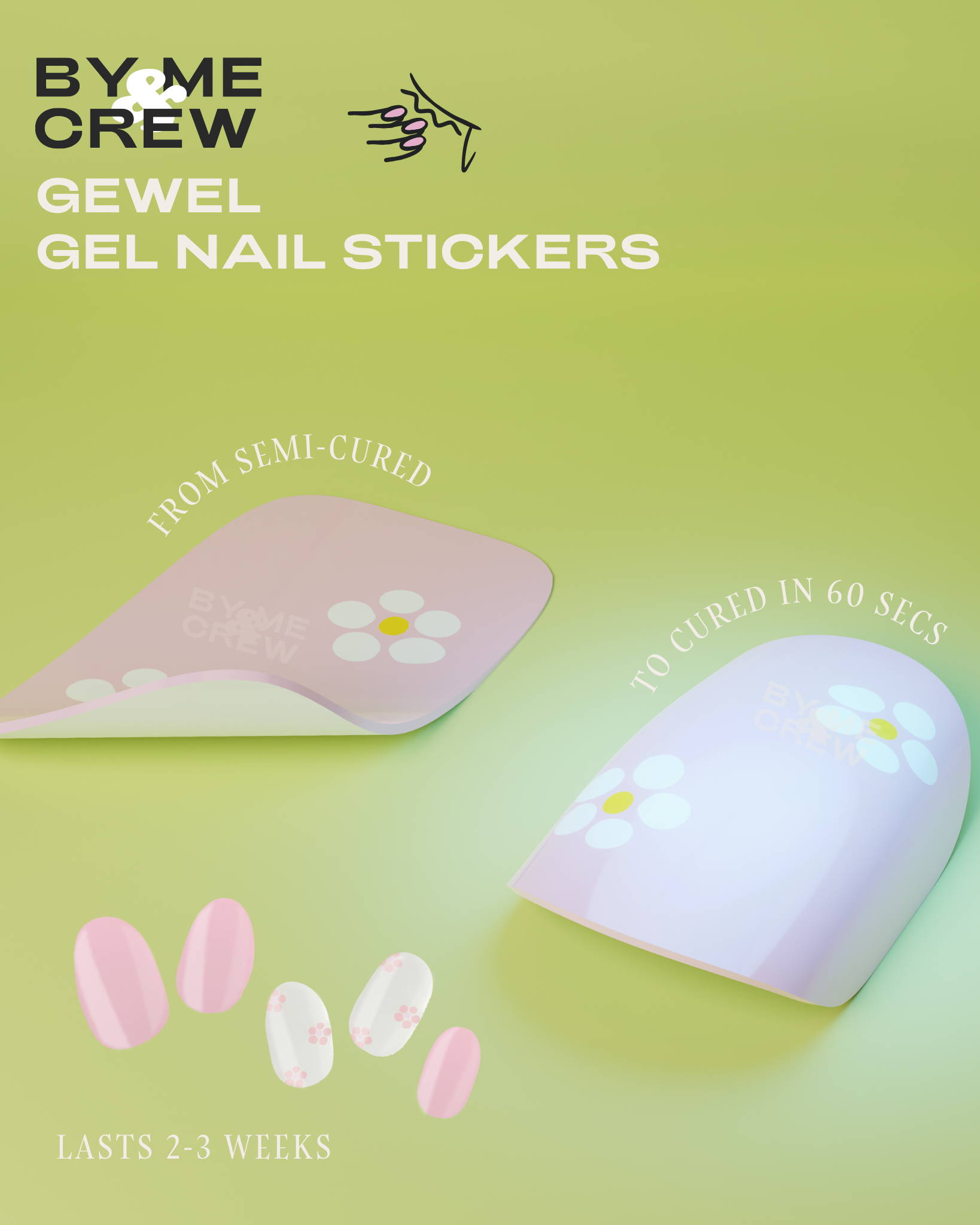 These are not normal nail sticker sheets. Meet Gewel by By Me & Crew. Australia's Top Rated Gel Nail Sticker business with over 10,000 customers.
We're on a mission for 1% more self-care in this world.


Imagine salon gel nails and nail stickers were to have a baby. This is it.
Semi-cured is the latest technology in the nail industry.
They're salon gel nails but 1/3 the price, 1/3 the time and without the nail damage. It lasts up to 2-3 weeks. No chips. Unbelievable. (But, it's real.)
Real liquid gel is semicured onto the sticker sheet. They're a flexible, stretchy, and wearable material which fits to all nail shape and sizes!
Under a UV lamp for 60 seconds, it becomes 100% cured.
Easy on & easy off
CAN'T CHOOSE?
HERE'S OUR TOP SELLERS
Can't Choose?
Here's Our Top Seller
REAL TALK FROM BY ME & CREW FAM (aka others who love getting their nails done like you and me).
First time trying semicured naiLS!! Sooo cute! Love how easy it was to apply. Doesn't damage my nails either like gel nails.
Getting my girls onto this!
-Olivia
Had friends ask where I got my nails done. They're surprised I did it myself! haha Looks like I've gone to a nail salon to get SNS/Gel nails done!
- Mandy
Longest nail stickers to last on my fingers!! It's been 2 weeks. Love that I don't need to wait for my nails to dry like nail polish! These were ready in 60 seconds.
- Kelly