9 out of 10 agree it's easy on & easy off
20000+ SATISFIED CUSTOMERS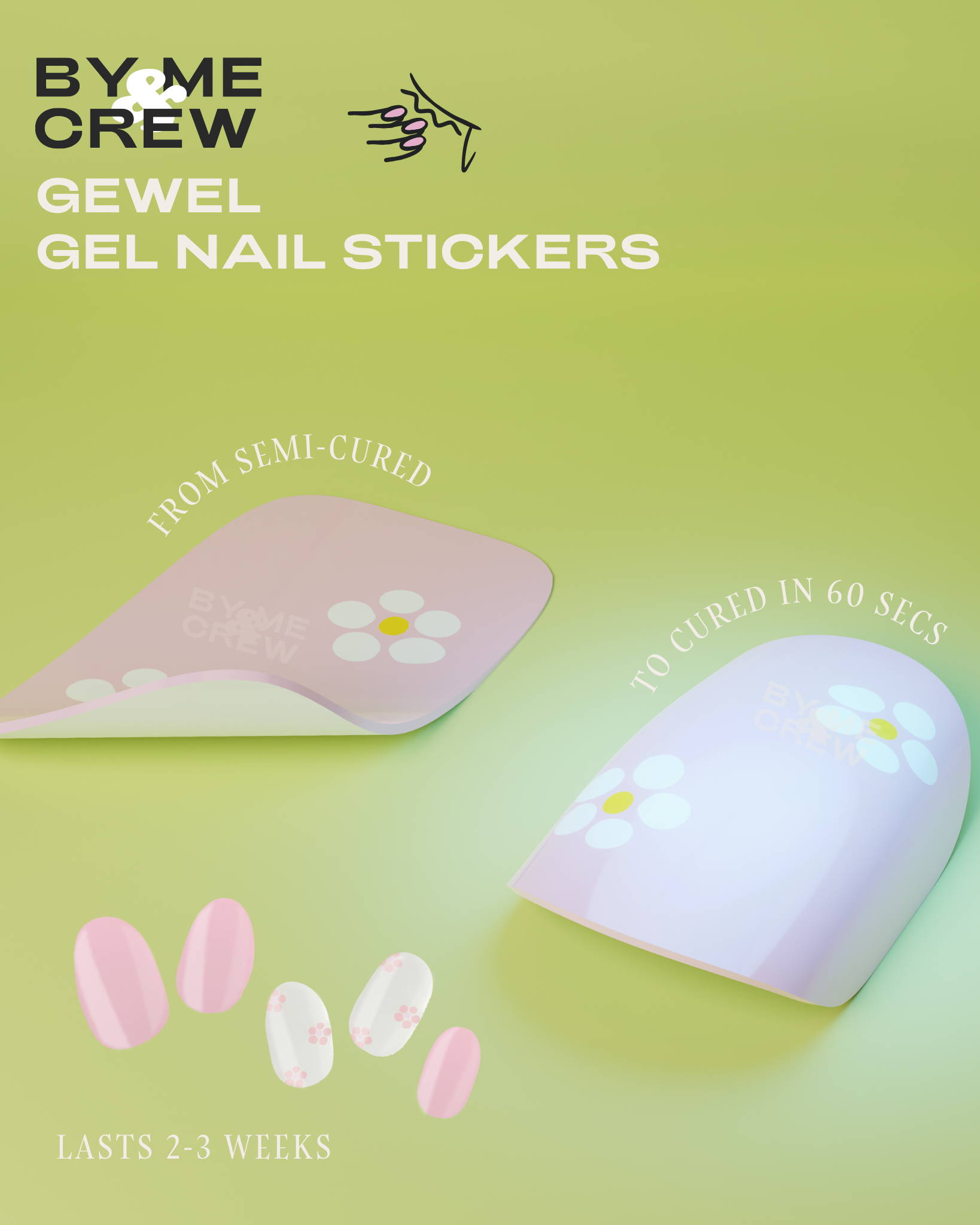 These are not normal nail sticker sheets. Meet Gewel by By Me & Crew. Australia's Top Rated Gel Nail Sticker business with over 10,000 customers.
We're on a mission for 1% more self-care in this world.


Imagine salon gel nails and nail stickers were to have a baby. This is it.
Semi-cured is the latest technology in the nail industry.
They're salon gel nails but 1/3 the price, 1/3 the time and without the nail damage. It lasts up to 2-3 weeks. No chips. Unbelievable. (But, it's real.)
Real liquid gel is semicured onto the sticker sheet. They're a flexible, stretchy, and wearable material which fits to all nail shape and sizes!
Under a UV lamp for 60 seconds, it becomes 100% cured.
Easy on & easy off
CAN'T CHOOSE?
HERE'S OUR TOP SELLERS
Can't Choose?
Here's Our Top Seller